CEO`s Message
About Us :: CEO's Message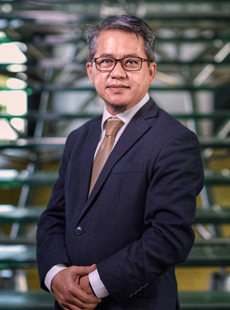 Salam and may peace be upon you.

I am sure that you must be looking for some kind of information that has brought you here.

Please make full use of the information resources that we have made available either online or printed for your convenience. You only need to register as Pustaka member and the resources are yours to access and use.

Uncertainties due to the pandemic is further aggravated by the war in Europe. In a globalised world that we are living now no one could escape the impacts of these uncertainties. In order to navigate safely through the turmoil we need relevant information to help us understand the issues at hand and to make the right decisions as we progress forward.

Even though technology has transformed the way we communicate, they do not always bring blessings. The myriad of information resources being published and shared is making it harder to differentiate the truth from false. We need to independently explore these information in order to avoid being influenced by the narratives mainstreamed by the media. This requires libraries to make available collections of authoritative resources and the skills of librarians to help users identify the information they need.

Pustaka is adamant to provide excellent services to help you find the information you need. This will be achieved through knowledge management excellence that rides on high value collaborations with our partners and you are one of them.

Kindly let us know how we could be of help to you, and may Pustaka be useful to you as you shall be to the world.

Good luck.
TUAN HAJI JAPRI BUJANG MASLI
CHIEF EXECUTIVE OFFICER
Pustaka Negeri Sarawak